It is finished!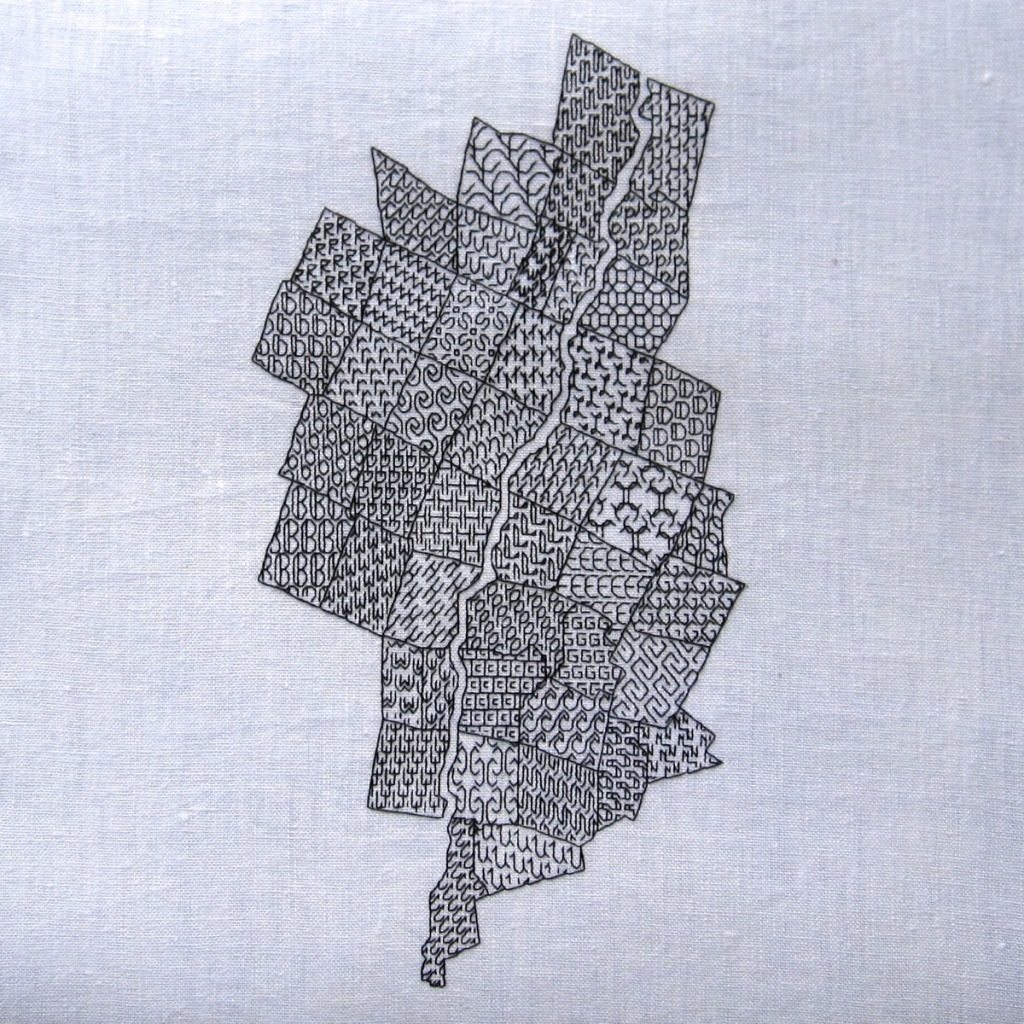 After many moons, the blackwork map is stitched. I have improved and repaired the pattern, as well, which you'll find linked from my Upper Valley Fiber Crafts post on the topic.
This time around I couldn't hang it outside after washing like I'd been doing, so I pressed the water out in a bath towel and pinned it to my ironing board to dry. That allowed me to put more tension on it than the hanging did, which made a really visible difference in the wrinkles. I also pulled on it a bit, like pizza dough, while it was soaking in warm water, and folded it differently than before in the big tupperware-type-thing it was in – this time I made sure the map itself was as flat as possible, with the excess fabric folded in around the edges.
Here's a shot where you can see the last portion stitched a little closer.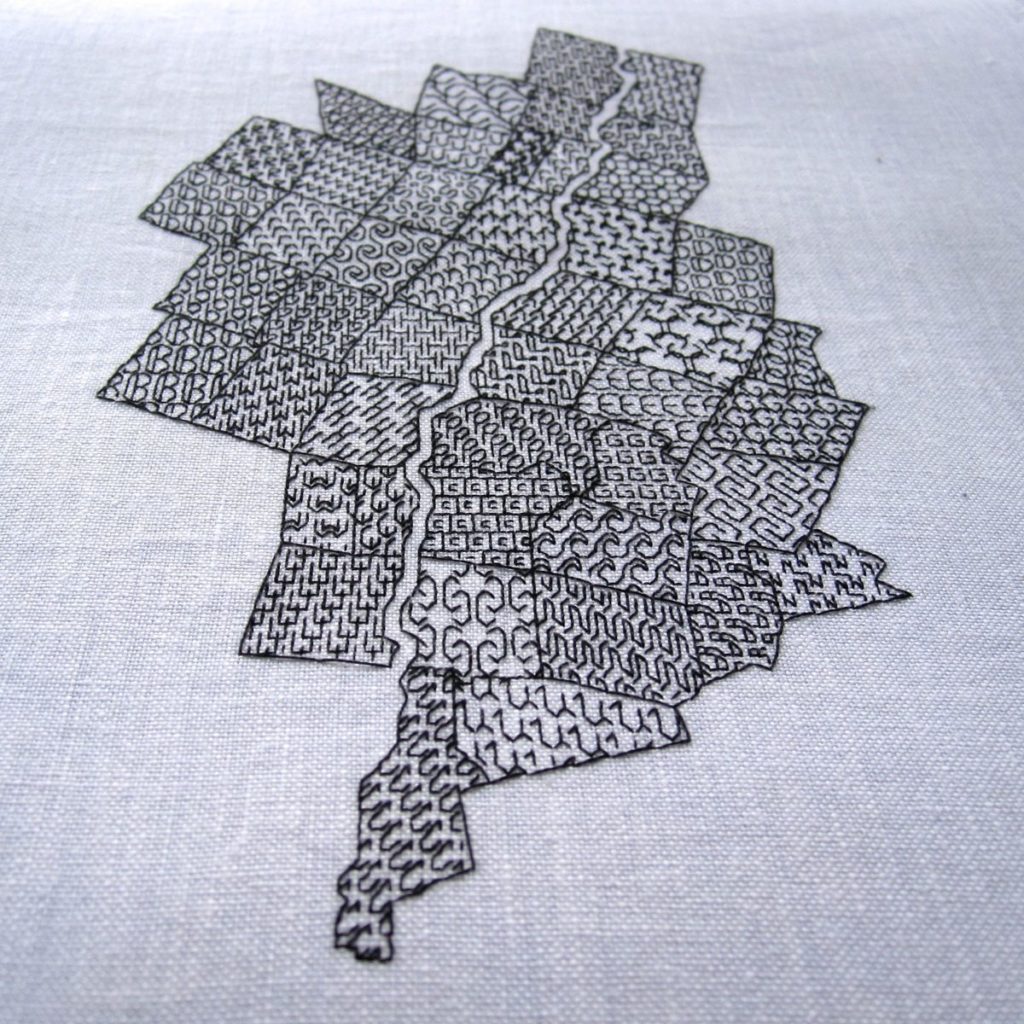 Now I have to decide what kind of title or legend or signature I want to apply to it, how, and where. But that's for another day!