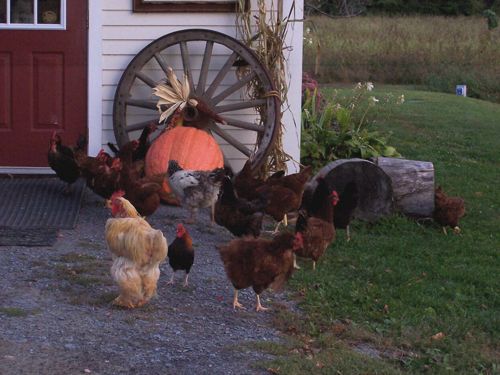 I bought a telephone chair last summer, that looks a lot like this except with a seat, uninspiringly upholstered.
After contemplating all the embroidered linen and upholstery-weight fabric in my stash (not an extensive collection), I decided needlepointing (or cross-stitching, or crewel-working) a seat cover for it is the way to go. I thought about koi, Chinese brush painting, art deco, art nouveau, and stained glass. After more consideration I had my decision: I want to design and stitch a Franz Marc rooster.
Roosters and abstract art meet on my dining room wall already (though in the picture below they're still on my living room floor).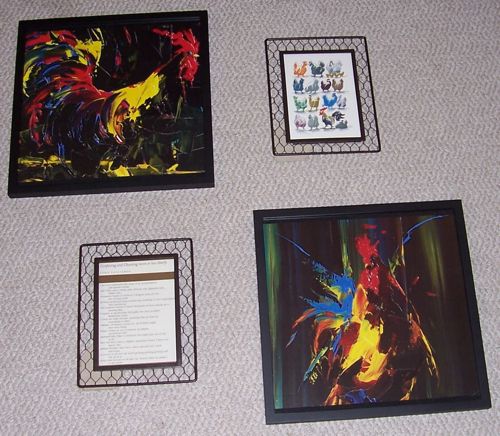 My man Marc was a member of Der Blaue Reiter artist group (whose most famous member was Wassily Kandinsky, an unfavorite) and I discovered his existence in Munich's Pinakothek der Moderne. He painted a lot of animals: Deer in the Forest; Piggies; Birds.
Small roosters appeal to me the most. I will draw from Nankin Bantams and Japanese Bantams with a bit of this probably mixed-breed beauty stirred in.
Wish me luck. What big ambitions do you have in the artistic realm?