The BLT gang is here!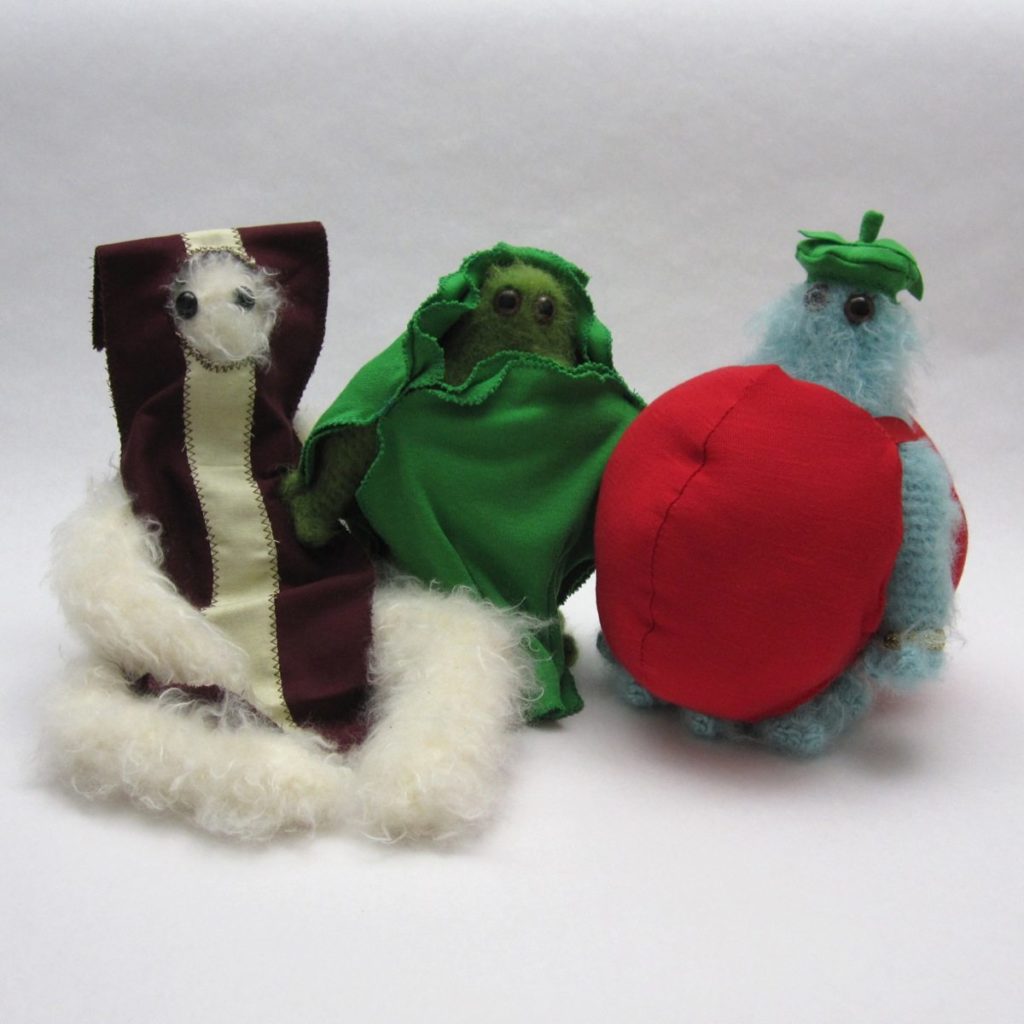 I went looking for trio costumes for Hugs, Stumpy, and Cirrus, and this one leapt out to all of us. Hugs insisted on being bacon and Cirrus said it only made sense for her to be the tomato, which left Stumpy as lettuce. It might not have been his choice, but as they say, it's not easy being green.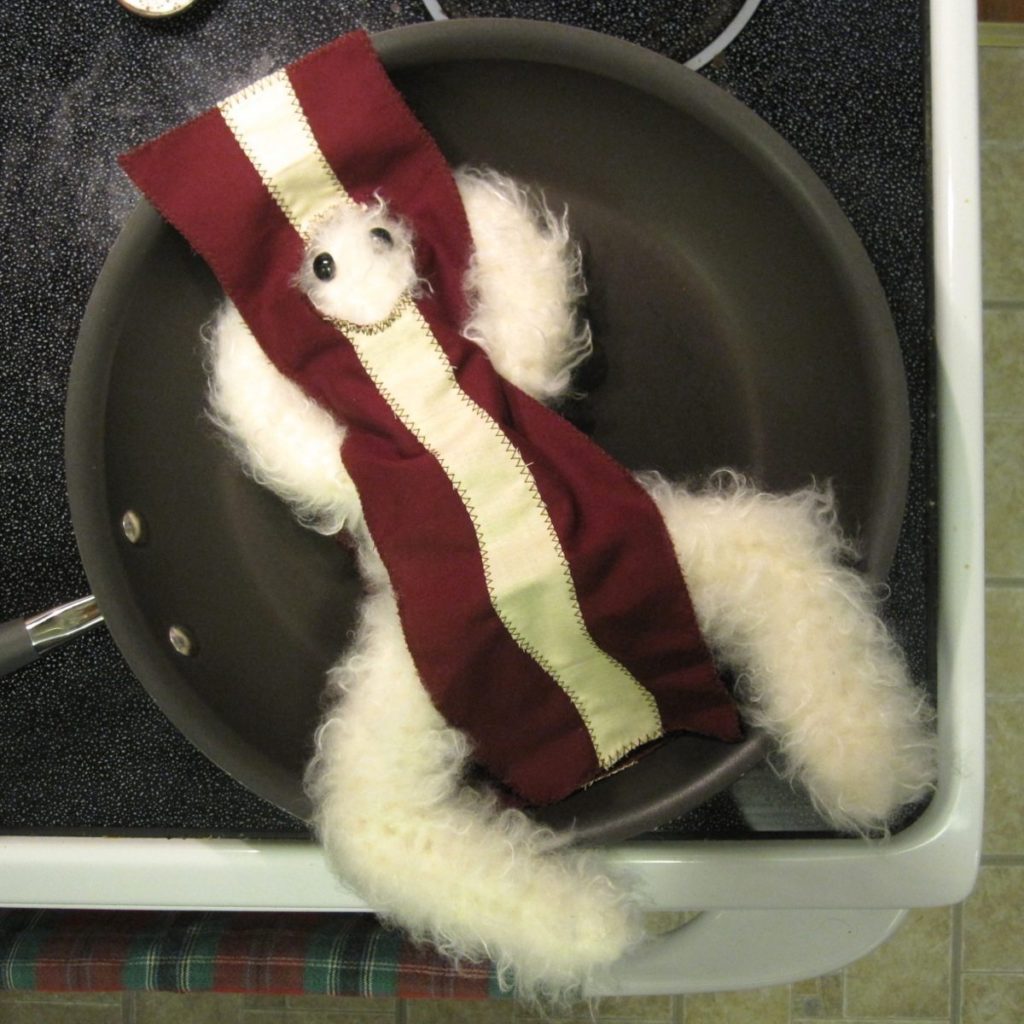 Only the Hug Monster can make a frying pan look like a hot tub.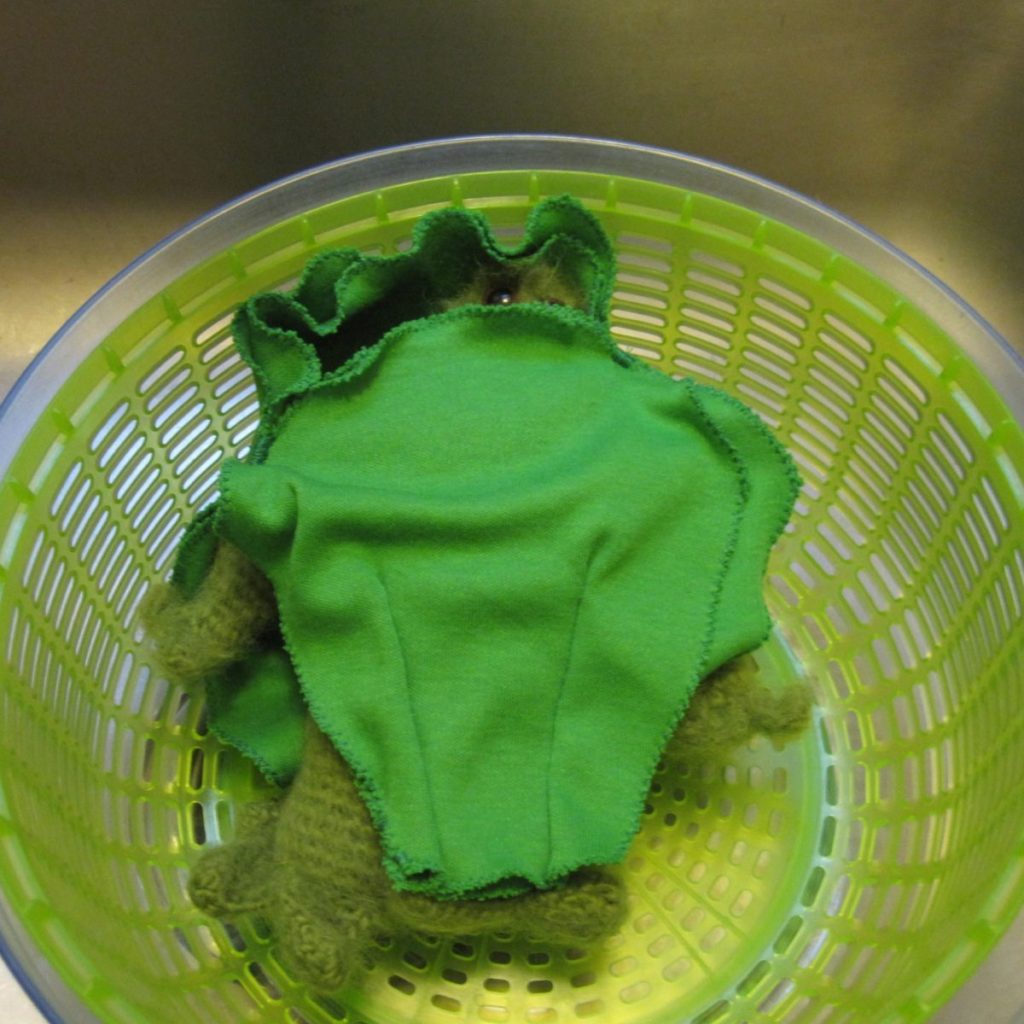 On second thought, a ride in the salad spinner was not so good of an idea.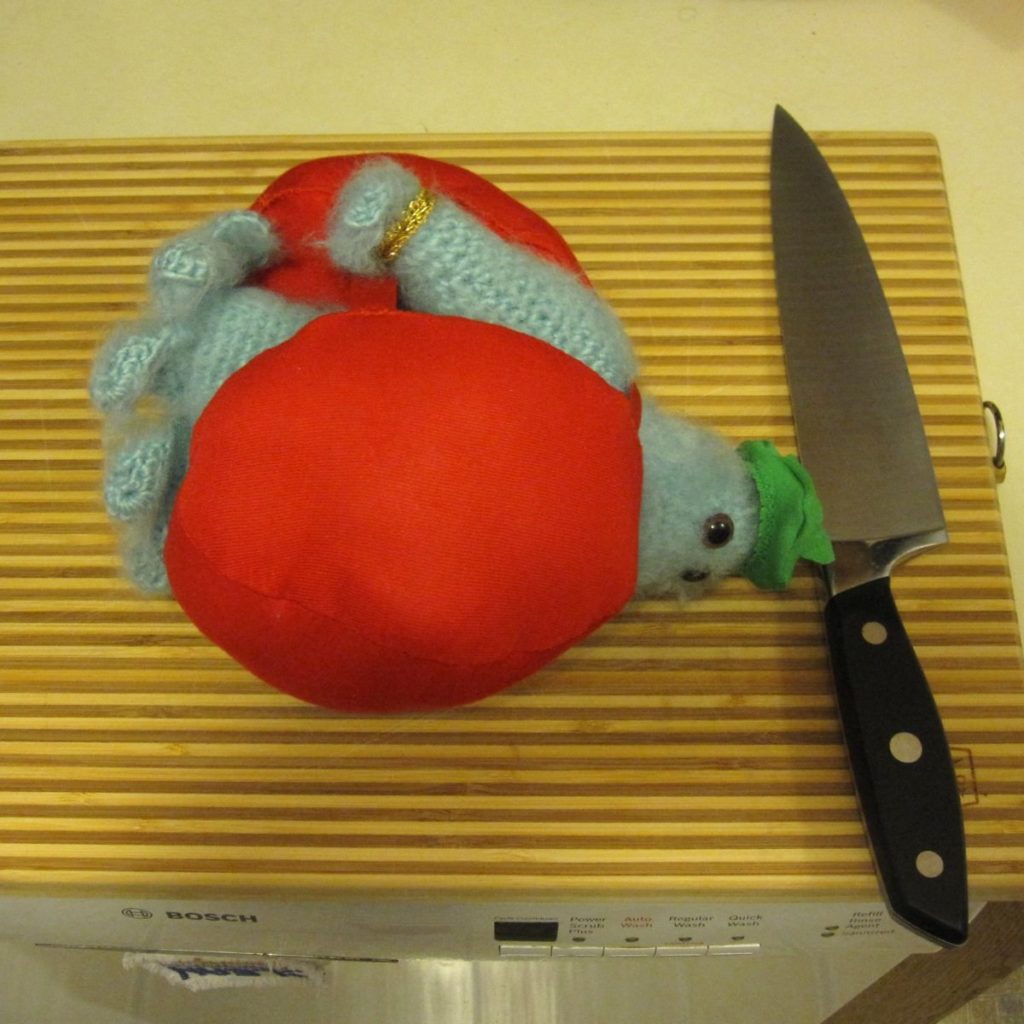 I thought this one was a bit morbid, but Cirrus insisted it was the only thing that made sense to do. She's the artist!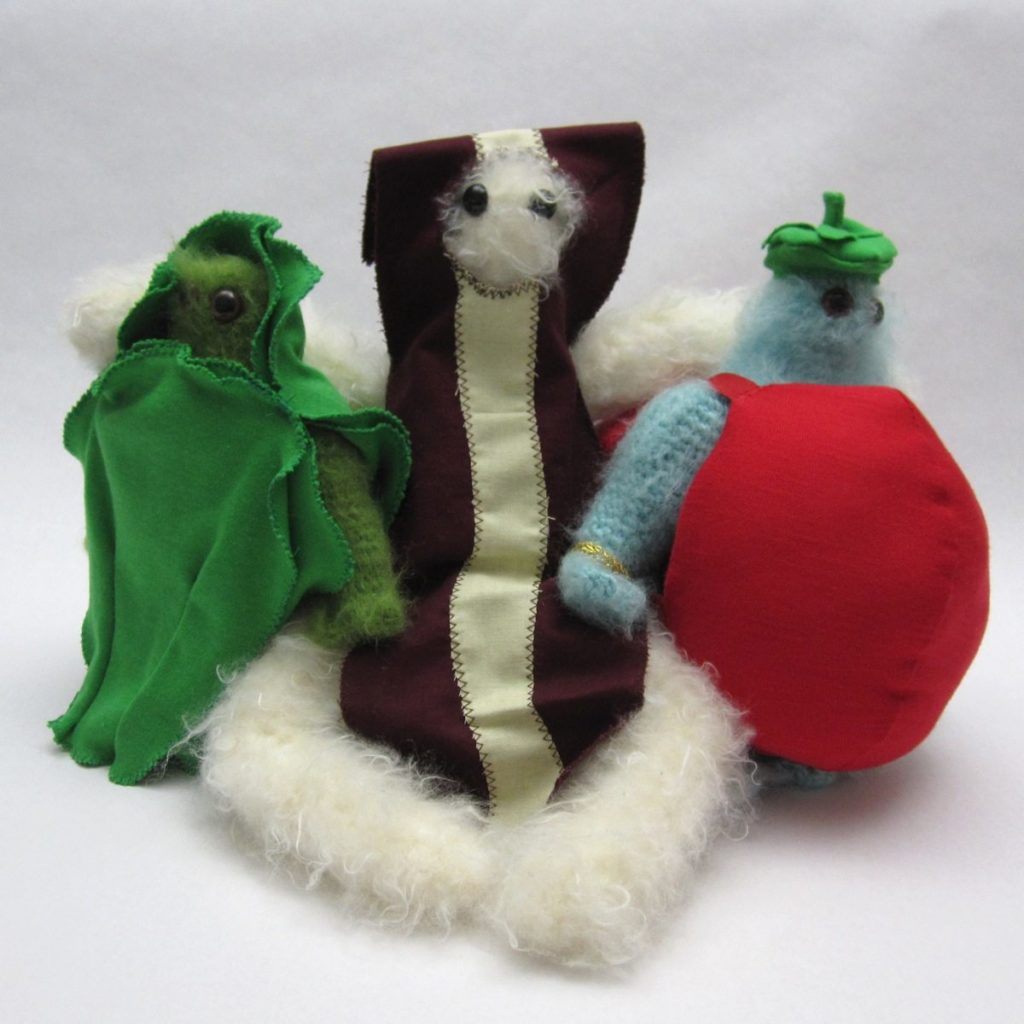 The intersection of times with good natural light and times I had available for photos this week was just about empty, but (with an assist from my nice bright lights) I think we did okay. Happy Halloween!