And the only prescription is… more Mod Podge!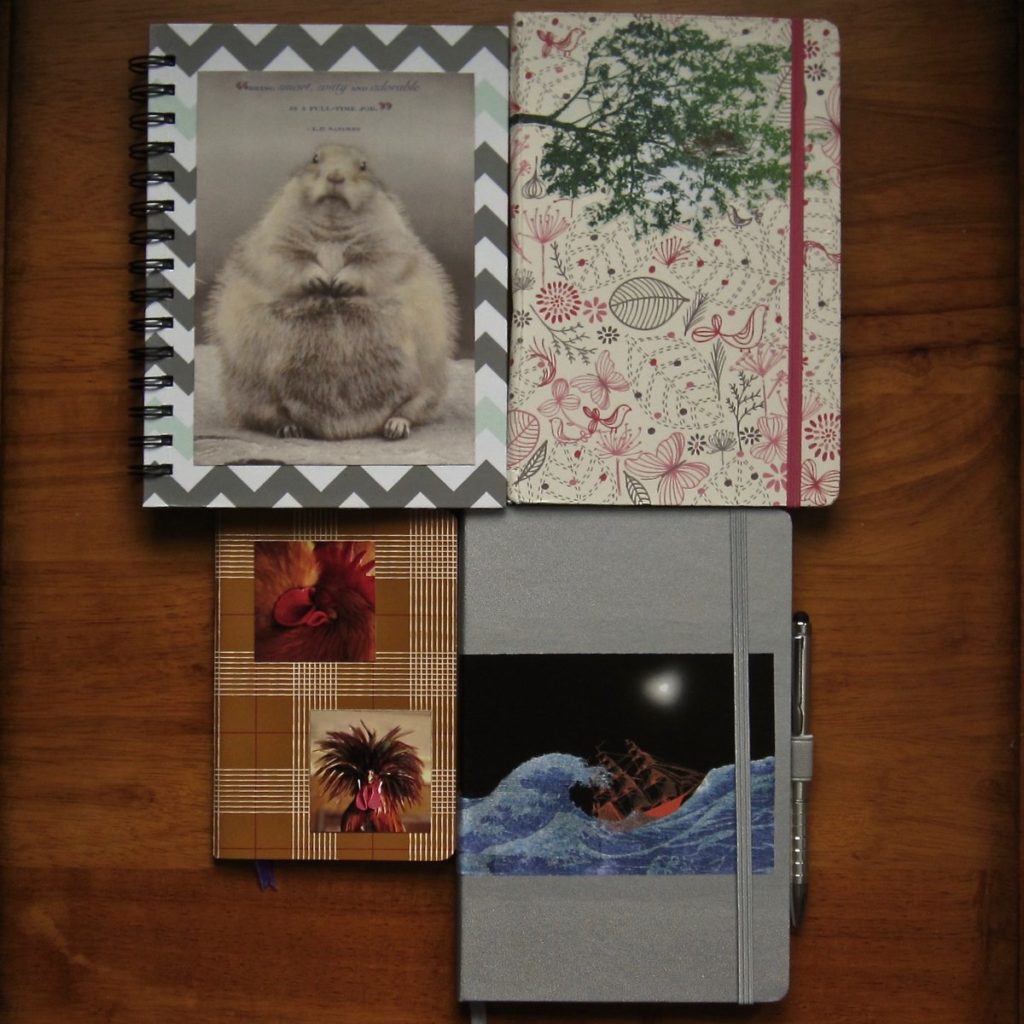 It started with the silver notebook. I got it for free at work but it had a big ol' vendor logo across the front. I wanted to cover it, and pulled out a magazine clipping from my stash – but my Mod Podge was nowhere to be found (it probably dried up). After procuring new Podge, I covered that, but then thought, "what other notebooks could I decorate?"
I wasn't so keen on the tan plaid notebook to begin with; it came in a set. The chickens, from the back cover of a calendar, dress it up nicely, despite one likely being 90 degrees incorrectly positioned. The gopher-y creature was the front of a birthday card received from my parents years ago. I liked that notebook fine, but the whole back cover still has the zig-zag lines so there's no real loss.
At that point I thought my supply had dried up – my remaining notebooks were too attractive to decoupage some random paper onto. Then I had a meeting and took the pinkish notebook – and realized I'd been using it for two years and was only maybe 1/4 through. Boring! Addition time. I do wish I'd trimmed out some of the white between the leaves near the bottom of the image, but it's nice nonetheless.
Decoupage: highly recommended for instant gratification.