I'd been wanting a new lightweight robe for a while. My current one was a friend's big pajama shirt originally, with the sleeves shortened. While it had a lot going for it, it wasn't very long and it was flannel, so it was fairly warm. I was looking for something equally light or lighter and with a bit more coverage.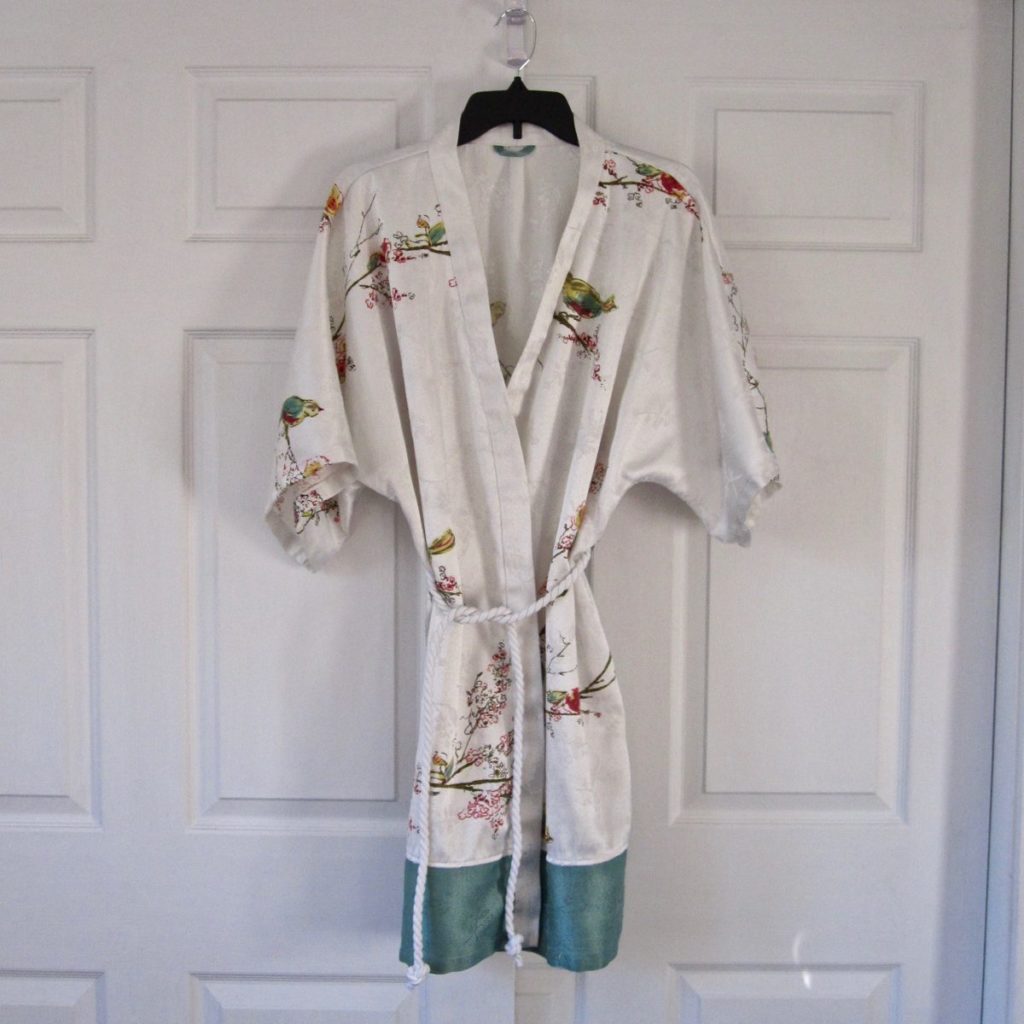 My first thought was to use up some of my excess stash by patchworking a bunch of fabric together confetti-style and using it to sew a robe. Such a robe would take a long time to make, though, and need to be double-sided or else have a million exposed raw edges. Before I ever got started on that project we went to the thrift store. After picking up a crayon-colored dinosaur bedsheet I found a beautiful fabric shower curtain.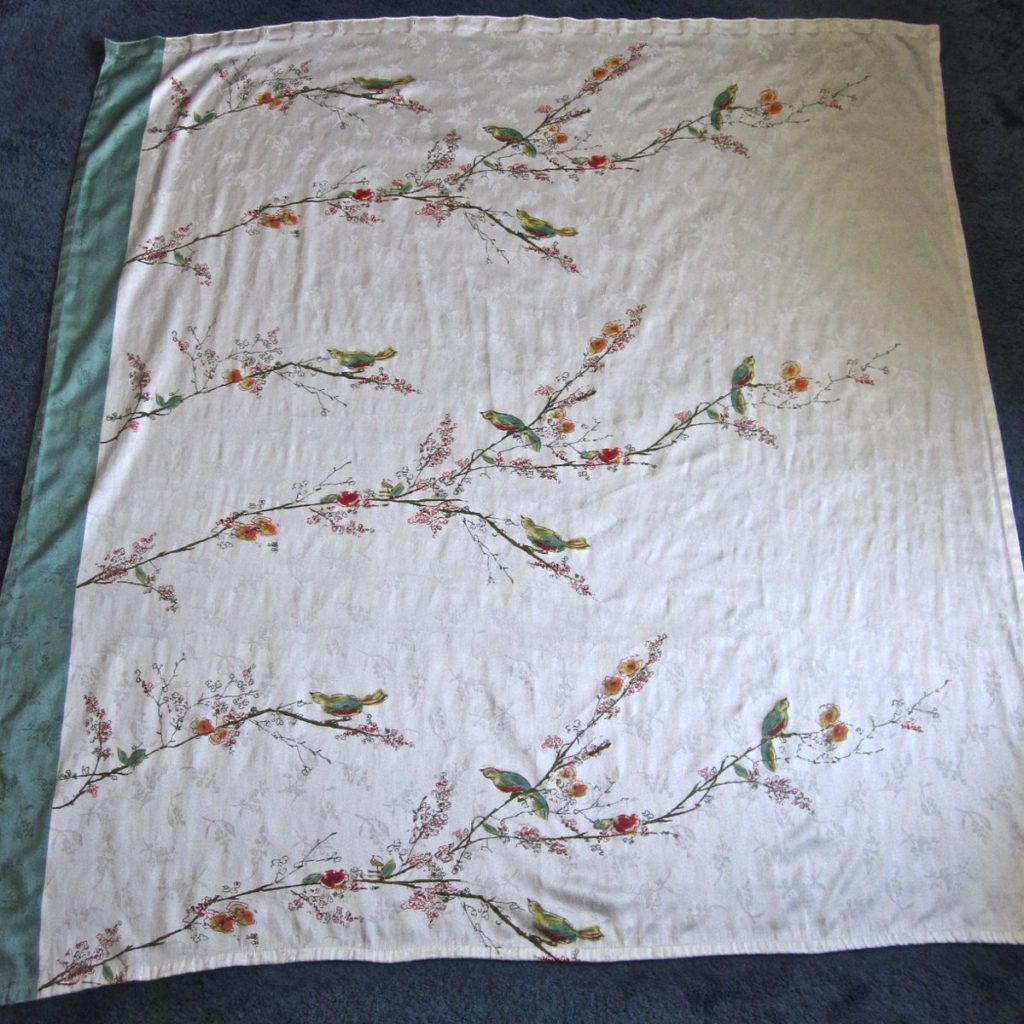 It had a little fade on the edge of the teal band but otherwise no damage or discoloration. And let's get a closeup on those branches.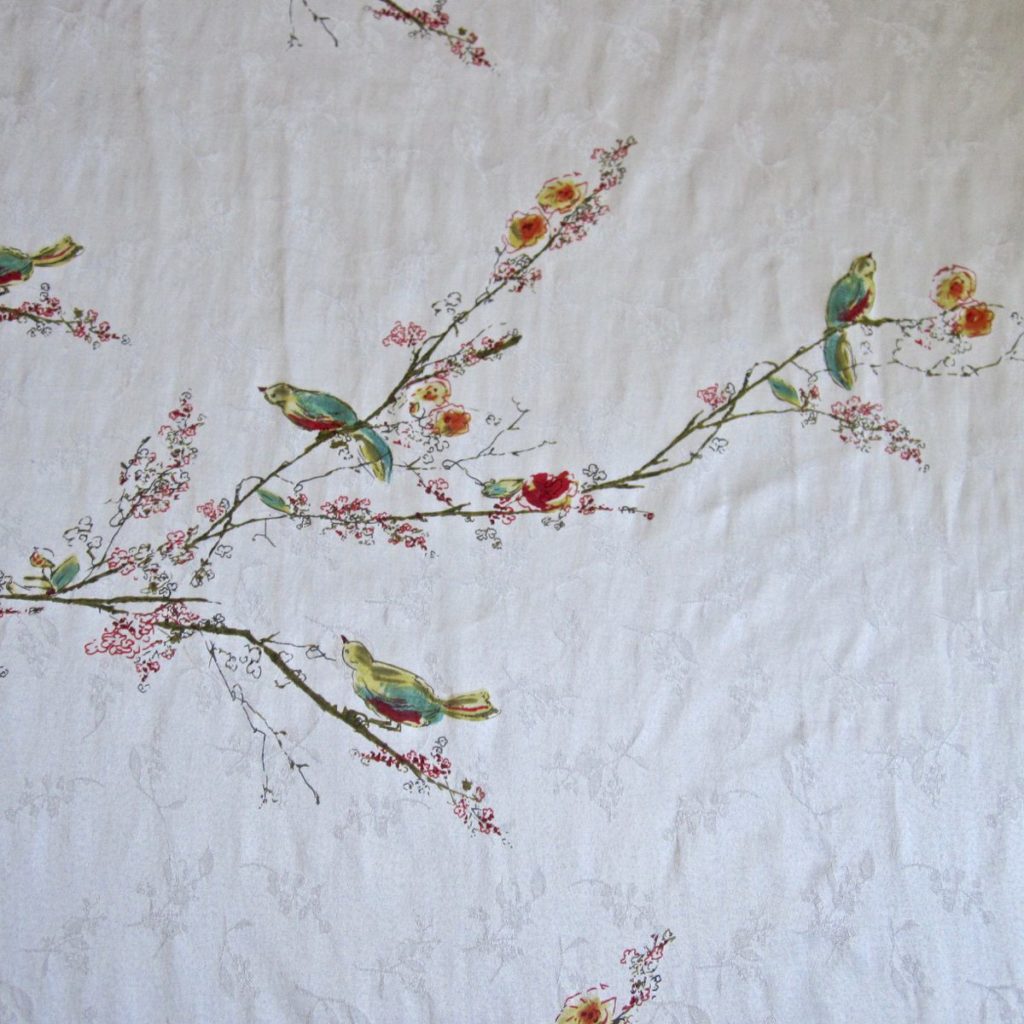 So lovely! I used it for the same pattern I would have used with the pieced robe idea, previously used for my beloved bird jacket. The back of that jacket is in two halves, perhaps because the kimono-style sleeves make it hard to fit the full thing on a standard fabric width, but I joined them into a single piece (making it slightly wider in the process – I box-pleated the extra in at the neck). One advantage to using a shower curtain is that you'd rarely find a standard fabric with a design this large.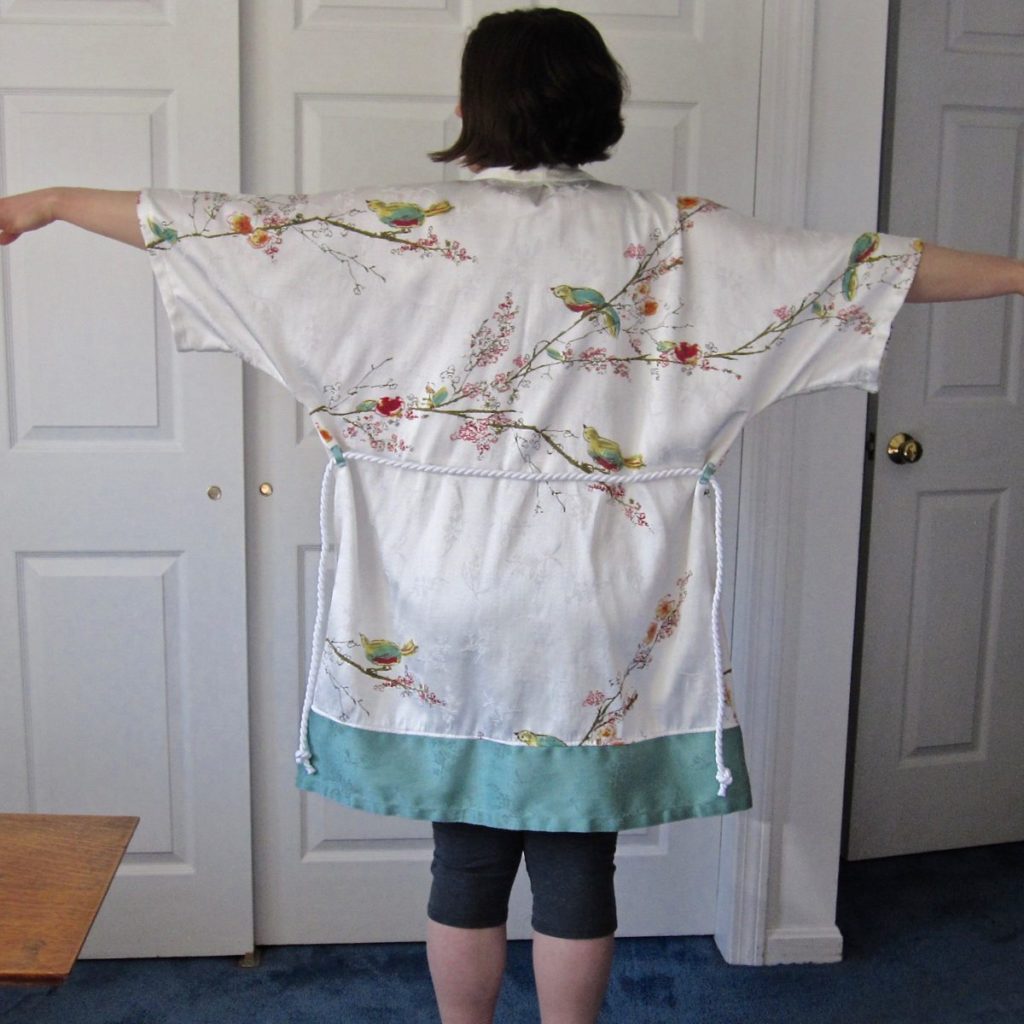 I was only able to extend the pattern pieces by about an inch and a half, but I added the teal strip onto the bottom and finished a good six inches longer than the pattern. Plenty long for me. The leftover fabric from the opposite side of the curtain made the front edge band, and leftover teal became belt loops and a hanging loop at the top back. I bought the belt cord new.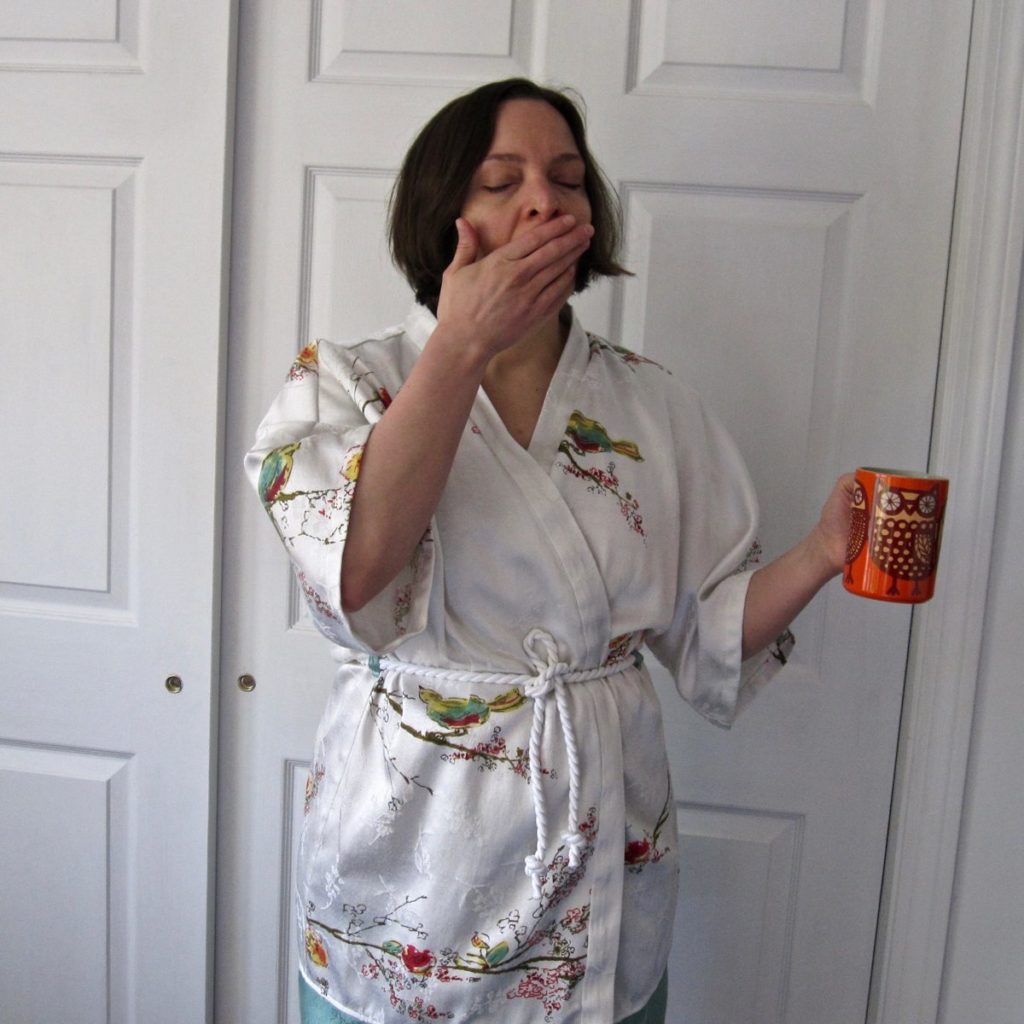 Professional bedhead. Do not attempt.
Every once in a while you start a project with an idea of how good it could be, and the project exceeds your expectations. I'm thrilled with this robe!