Five or so years ago I bought an inexpensive Brother sewing machine to be my backup/portable machine. It's made a little superfluous by my later acquisition of the Morse, and a club I'm part of is looking at turning some of our shelving into "cubbies" for individual members. Having learned there would be interest in a shared sewing machine there I've decided to use my cubby – whenever it exists – to house the Brother.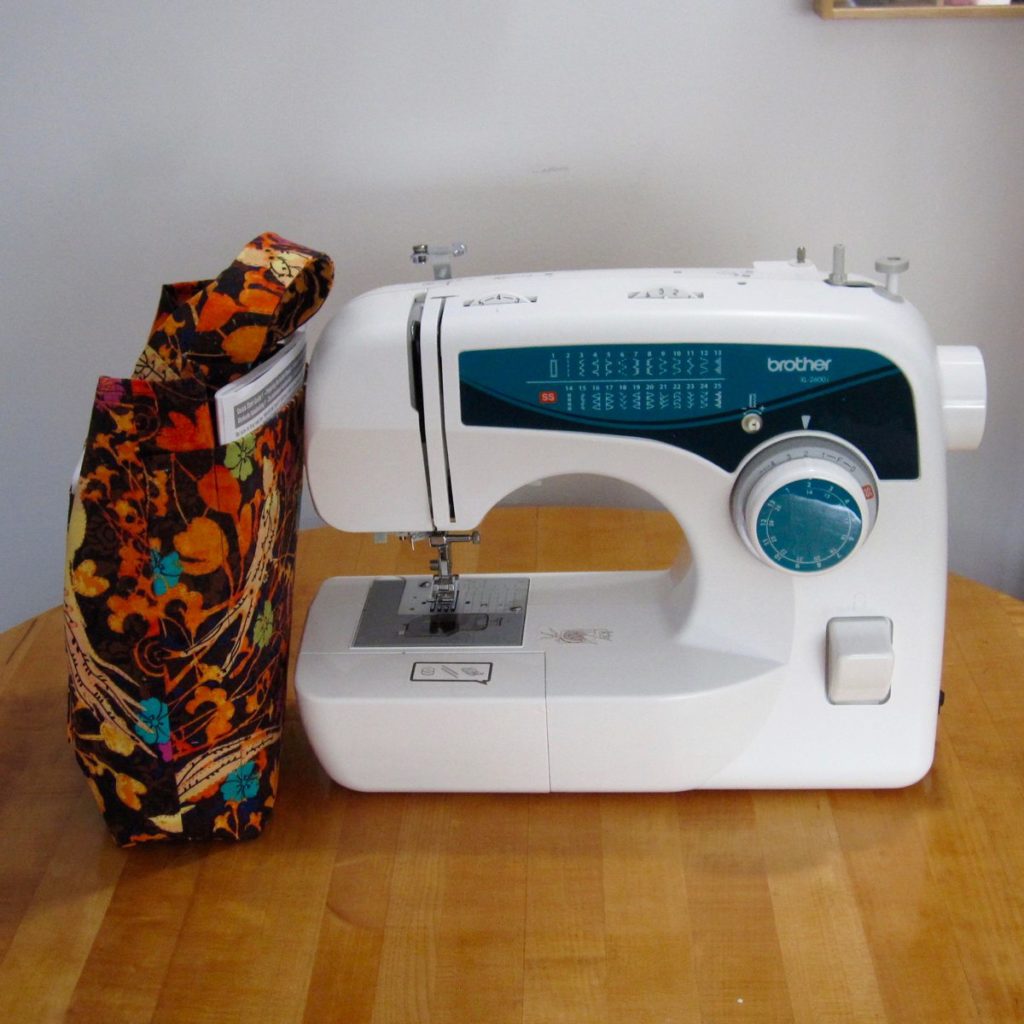 A sewing machine never travels alone, of course, and so a tote was in order for the manual, foot pedal, and bobbins. I also wanted to have some way to track use, for maintenance purposes, and a small sewing kit included to start people off.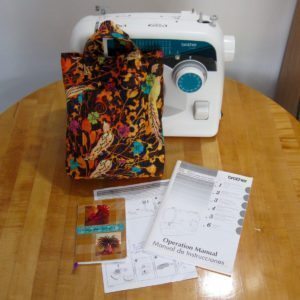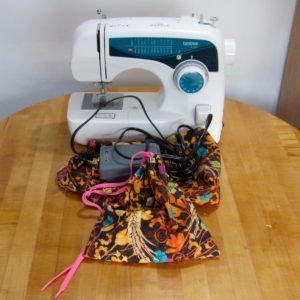 The main tote bag has two outer pockets, sized to hold the manual + quick start guide and a small notebook for record-keeping. You've seen that small notebook before, of course, though it has the addition of a "sewing machine log" banner across the cover.
Inside the main tote are a drawstring bag and the foot pedal/power cord for the machine. The hot pink shoelace drawstring was in my stash; I believe my mother tied a gift for me with it at some point.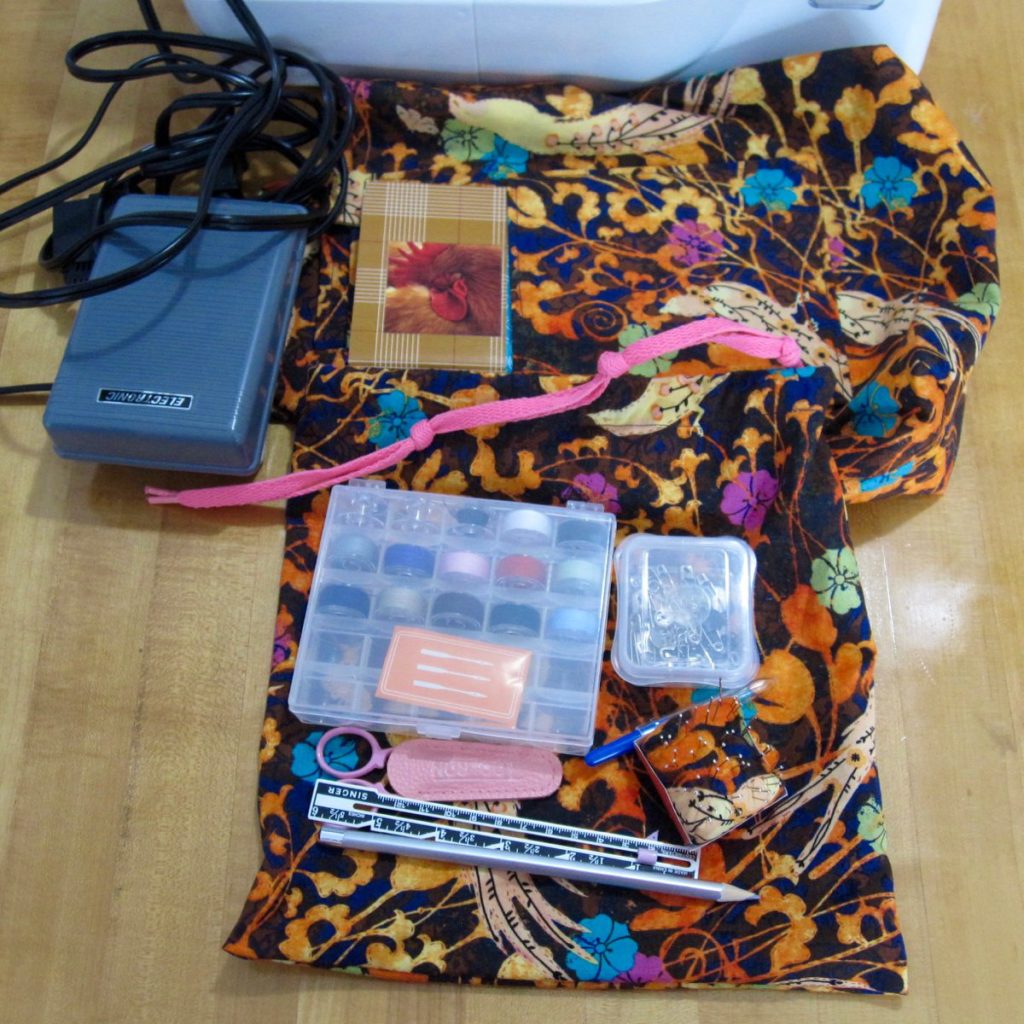 The drawstring bag is the sewing kit. The bobbin box was left over from a large project I am now realizing I never blogged, but it originally held pre-filled black and white bobbins. I half-filled it with a different set of pre-filled bobbins plus the three that came with the Brother. It also seemed like a good place for the Brother's spare needles. The small plastic box originally held pins, from the same older project, and now has safety pins and a few snaps and hooks and eyes. The pincushion has one hand-sewing needle and a bunch of pins that came with the seam gauge and silver marking pencil. And, of course, you can't have a sewing kit without scissors and a seam ripper.
I used this machine as a backup once when my machine had to go to the hospital in the middle of a project, but other than that it's hardly been used. I'm looking forward to it being enjoyed instead of sitting on my shelf!