Some people lust after the latest gadgets. I lust after the small appliances of the 1950s.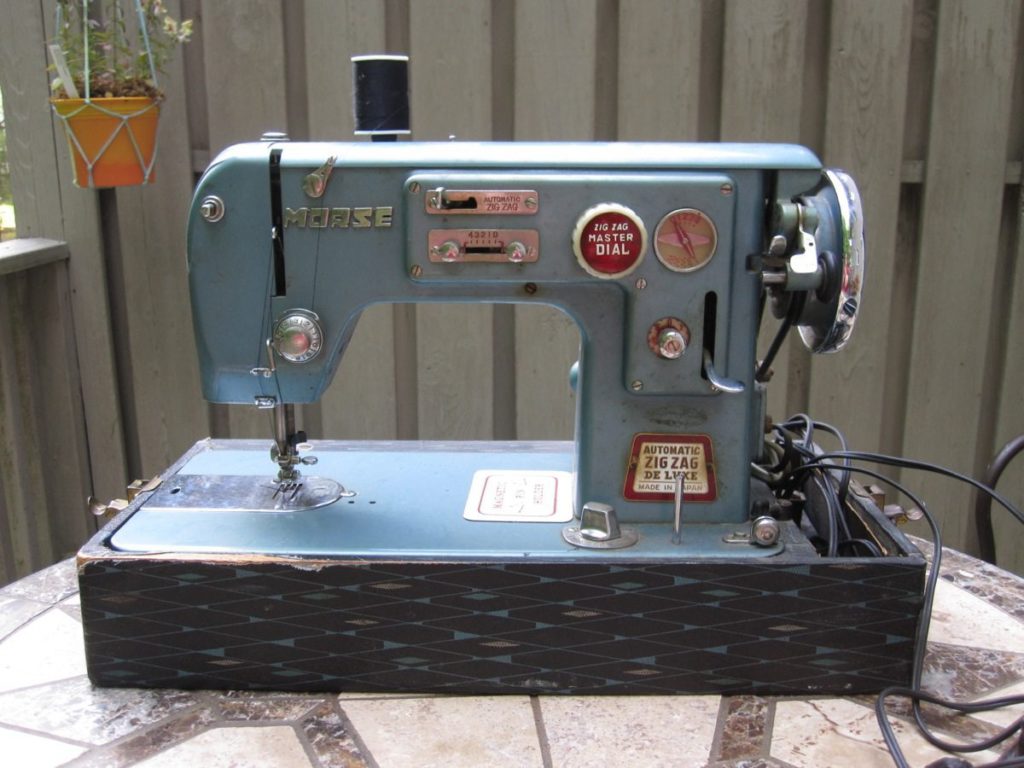 I was unable to resist an amazing mid- to late 50s Morse sewing machine at a charity benefit sale – I tested all the machines at set-up late yesterday afternoon, and found it ran well though it needed a thorough cleaning. When it was still there at close of sale this afternoon, I caved. Some money to a good cause, a boat anchor of a sewing machine to my possession.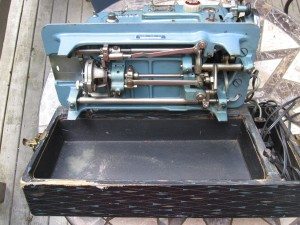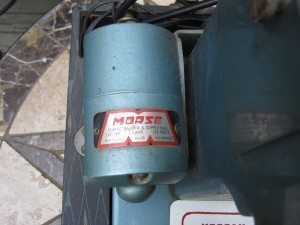 I am going to take this machine as the opportunity to restart my education in sewing machine maintenance. I seem to have become the sewing machine expert of the Sew-op, however much or little I may merit that title. Since I am interested in sewing machine mechanics anyway, it seems like the perfect time to start earning the respect I already get in that arena.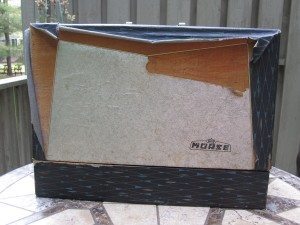 It was tricky to find anything out about this machine. However, I determined Morse was one of many, many brands applied to the same machine bodies made by just a few companies in Japan (one blog post about post-war Japanese sewing machines says somewhere around 15 companies but over 5000 brands). A page about one person's search for information about an American Beauty branded sewing machine gave me the most information. My machine's model number is TZ-17, which apparently is shared by many branded machines and originates with Toyota. Toyota's sewing machine manufacturing history tells us the TZ-3 came out in 1953. It says nothing about the TZ-17, but mentions a 1961 zig-zag sewing machine with a completely different model number, suggesting they'd moved on by then.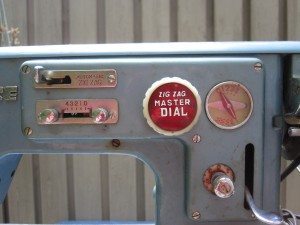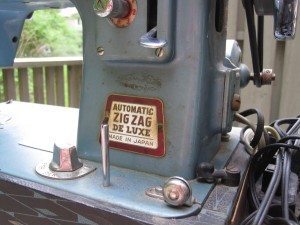 Before finding that I had estimated my machine to about 1955, based on it seeming a bit less advanced than the machines in a 1957 Morse advertising flyer on the Morse page of the NeedleBar Museum Archive (sewing machines 1829-1960). I found the American Beauty page by doing a Google Image search for my machine, which led me to a forum thread about an Ambassador branded sewing machine that seems identical to mine but for branding. Comments along the way suggest that these are great machines that sew beautifully and will run forever.
It will be a while before I get this lovely back into shape (for one thing, I have to clear space to work on it), but I'll surely show it off when I do, and if there are any interesting spots along the way.