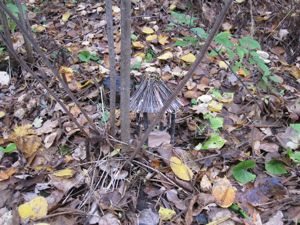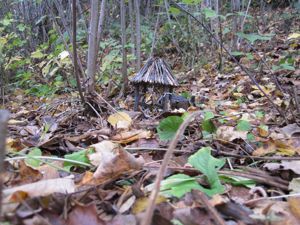 I was just enjoying the fall prettiness, and almost kicked this. That would have been unneighborly.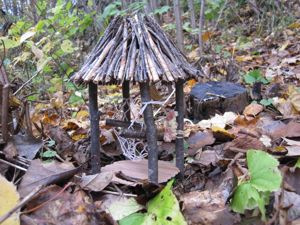 Apparently some Polynesian fairies have moved to the woods near my house. I don't know how they're getting along with New England weather, but it looks like they're planning to stay.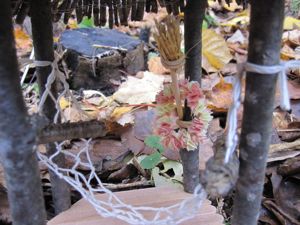 Is this an invasion of privacy?
I hope they have a tarp for this baby before the snows hit. Of course, the little sprouts here don't seem to think winter is on its way – fairy magic?