Craft Countdown #5 was bookmarks. A few years ago I bought a pack of plain bookmark-sized cardstock to make bookmarks for friends as Christmas gifts. That was still bumming around my stash so I thought for variety in the Countdown I would make some bookmarks.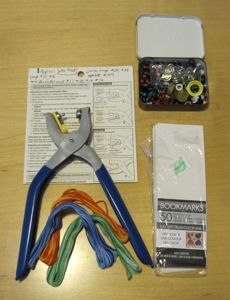 It helps in endeavors like this to have an obscenely large sticker collection.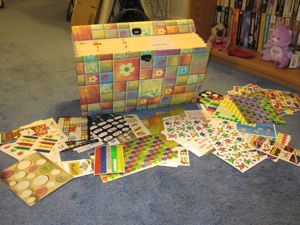 To be fair, that file also holds greeting cards.
Unfortunately, the eyelets I bought in the scrapbooking section of a store were incompatible with the pliers I bought in the sewing section of the same store! I had to shimmy a few smashed eyelets off the pin of the pliers with another pair of pliers before I gave up. And now I should sort them out of my bin of eyelets so I don't have this experience again.
But without further ado, the finished bookmarks: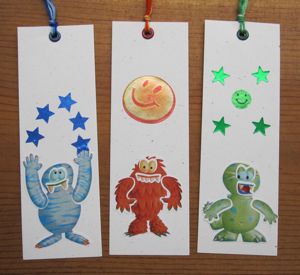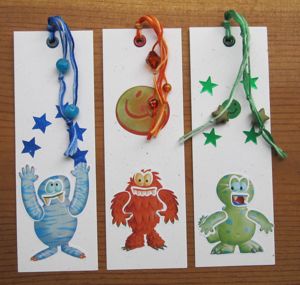 And, a Happy Birthday to my Aunt Liz!