One day last fall I decided to start a project I could just work on in the evenings. I thought a snow hat would be nice – something with a brim to keep my glasses dry. I was remembering some multicolored bulky yarn – white, silver, and blue – but when I went to look for it there was nothing. Instead I combined off-white, gray, and tweedy blue yarn for my own custom bulky yarn.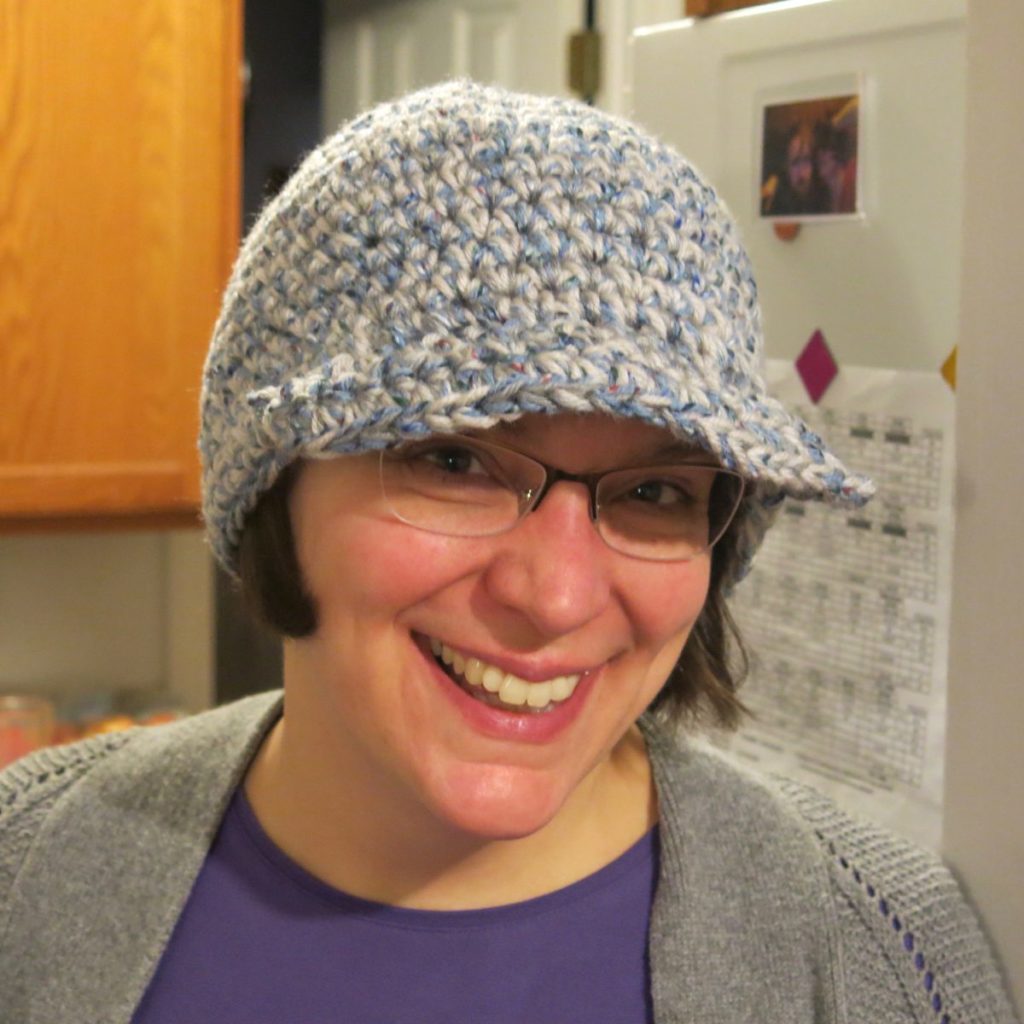 Given the trueness of my purple shirt in that photo I have to imagine I really was that red-faced.
Simple Snow Hat Pattern
Worked with 3 strands of worsted-weight yarn held together and a K hook.
You may find my crochet pattern abbreviations and conventions useful.
1. Fsc 46.
2. Sc 14, sc BLO 18, sc 14.
3-4. Sc around (46).
5. 2sc, sc 4, 2sc, sc 35, 2sc, sc 4 (49).
6. Sc 7, 2sc, sc 11, 2sc, sc 11, 2sc, sc 11, 2sc, sc 5 (53).
7. Sc 2, 2sc, sc 7, 2sc, sc 36, 2sc, sc 5 (56).
8-10. Sc around (56).
11. Sc 17, dec, sc 17, dec, sc 16, dec (53).
12. Sc 5, dec, sc 12, dec, sc 11, dec, sc 11, dec, sc 6 (49).
13. *Sc 5, dec* around (42).
14. *Sc 2, dec, sc 2* around (35).
15. *Sc 3, dec* around (28).
16. *Sc, dec, sc* around (21).
17. *Sc, dec* around (14).
18. Dec around (7).
I might make this again with a change: make rounds 11-13 into four decrease rounds, two of 3 dec and two of 4 dec, and maybe also add another round to the "sc around" block that's currently 8-10. It should make it a little deeper and less boxy.
I don't think I recorded the brim, but it was to go across 3 times, starting in the unused front loops of hat round 2. I increased a few times in the middle so the brim would stick out and decreased on each end so it gets slightly narrower.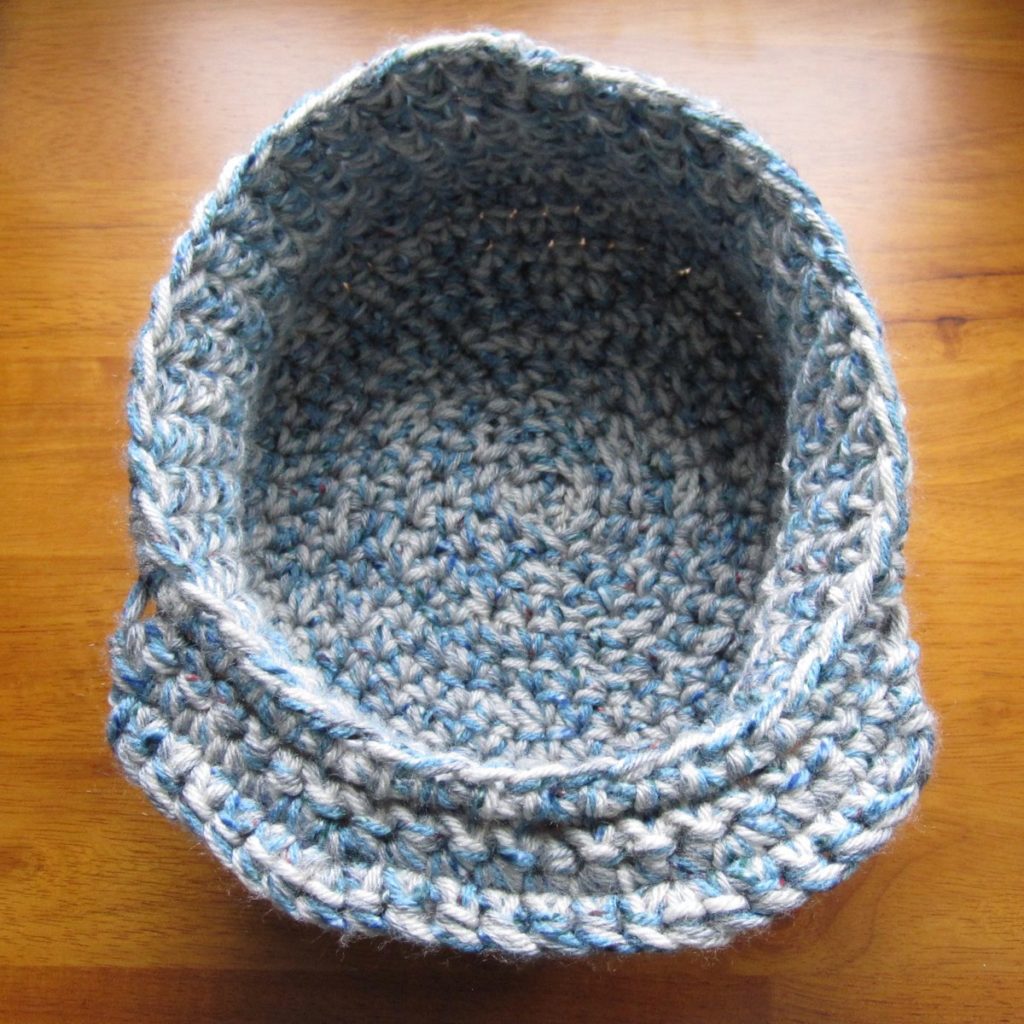 It's not as warm as my beehive hat (the second one in that link), but with the mild winter we've had it's seen a lot of use.