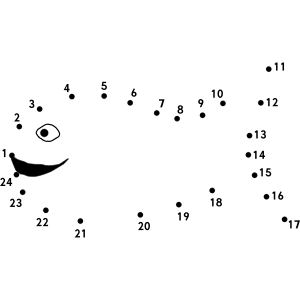 Crochet has its own conventions and standard operating procedure. You know already about crochet abbreviations for stitches and methods, but I've realized there are plenty of other things assumed to go without saying in patterns which perhaps don't go without saying. I thought I'd make a list of all the ones I've thought of or seen recently, in hopes it will help a newer crocheter. Of course every one is "unless otherwise specified," and although many of them may be so basic as to be self-evident to everyone who tries crochet, I wanted to err on the side of completeness.
Please feel welcome to comment with your own clarification questions!
Beginning:
There are two sets of terminology in crochet, known by the shorthands US and UK. I always use US (including throughout this post) and say that in my website but not the individual patterns. There are a few telltales if you don't know which terminology you're working with:

If you see sc, it's US. I've seen some warnings that US slip stitch can be called sc in UK patterns but (a) I've never seen it in an actual pattern, and (b) it wouldn't be used as a primary stitch unless you were doing slip stitch crochet, in which case you'd know what to expect.
If you see hdc, it's US.
If it's an amigurumi made with dc, it's UK.
If you see htr, it's almost certainly UK – I've seen htr in US-terminology patterns, but there it's a nonstandard stitch that needs to be defined.

If you are asked either to chain some number or attach new yarn with a slip stitch, it is implied that you are to tie a slip knot and place it on your hook first.
The instruction "sc 6 in magic ring" or similar is preceded by an implied "coil yarn into ring, pull up loop, and chain 1." The chain 1 is often but not always included in the written instructions; the first two implied instructions are what forms the magic ring.
"Join with sl st into ring," which would be applied to a chain, always means to slip stitch into the chain closest to the slip knot.
Middle:
Stitching "in ring" or "into ring" is done by inserting your hook into the center of the ring, not between the strands of any of its stitches.
In general, in fact, it appears to me that whenever you make stitches on a chain that is attached at both ends (i.e. not a starting chain for work in rows or a chain out/stitch back situation), you will insert your hook under the chain (in the chain space) rather than between the chain's strands. It is certainly true for granny squares and other afghan motifs worked in the round.
When working into the top teardrops of previous stitches, make one new stitch per old stitch if not directed otherwise.
A range of row or round numbers followed by a single set of instructions (e.g., "8-14: Sc around") means to do the same set of stitches for each row/round numbered, except for anything that cuts or otherwise finishes off the yarn, which (unless the instructions have you start new yarn) are meant to occur only at the end of the last row/round of the range.
For double crochet and taller stitches, the row or round stitch count includes the turning chain, but not the joining slip stitch (if applicable). This may also be true for hdc but it is less universal.
End:
"Finish off" (FO) means to cut the yarn, pull up the last loop on your hook until the cut end emerges from the final stitch, and weave that end in. "Finish off" may itself be an implied instruction, as well.
"Cut a long tail" or similar instructions, on the other hand, mean to pull the cut end through as with finishing off, but then await further instructions. And, of course, it also means to leave enough yarn attached that you can use it to sew two pieces of crochet together or sew an opening closed.