I think I should find a large crochet project to do – something where I can just crochet back and forth and back and forth without thinking too much. That is so relaxing, especially right now when I have the end-of-month QR code deadline staring me down. I just want to make swatches.
Fortunately, I can call swatches "dishcloths" and "dustrags" and pretend I'm being useful. I have this lovely acrylic dustrag with which I'm practicing my bobbles: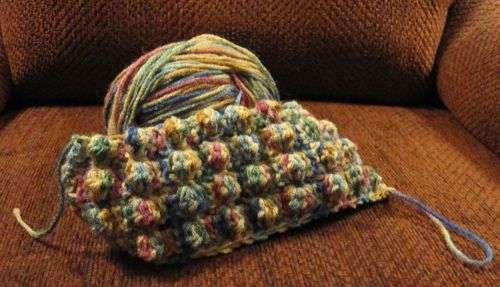 Tuesday evening I began and finished a dishcloth out of some Sugar & Cream yarn I just love. It is just sc with an N hook (10mm), 19 sts by 21 rows, plus a row of sc with ch in between on top and bottom, a ch at each corner, and sc down each side.
The yarn ball was all floppy afterward, so I rewound it. That also relaxes me.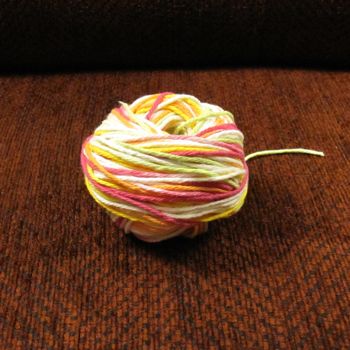 Of course, I prefer it when there is still enough yarn to get a nice smooth ball out of it. Center pull, of course.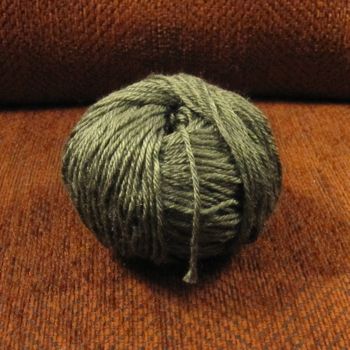 On a related note, I've begun materials preparation for the embroidery class I'm still theoretically teaching this fall. Half a skein of embroidery floss per bobbin, so there will be a good selection of colors but people can still take their bobbin home to finish their project. It's slow, though, and the process of unwinding it and lining up the ends so as to cut it in half is kind of laborious. I should probably do a bunch of that at once and all the winding afterward.