My sister is suffering continued ankle problems from a misstep on Easter Sunday, and it's making her grumpy. Just the excuse I needed to create a crochet Grumpasaurus.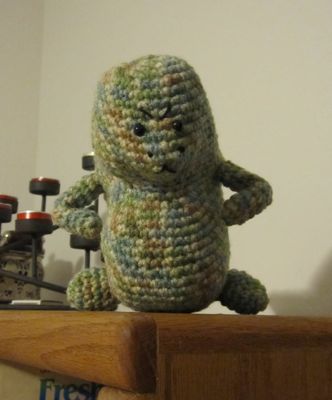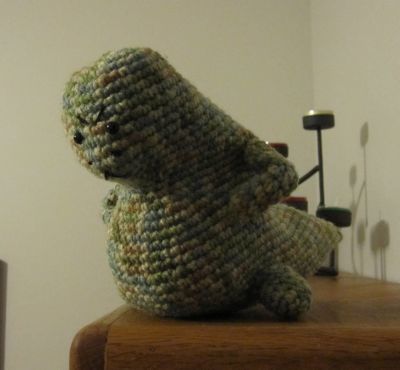 He is made of mildly scratchy acrylic, because Grumpasauruses are not cuddly. I was inspired by Kat's knit Grumpasaurus, but mine looks very little like hers and is probably overcomplicated. I sewed the limbs on before closing up the bottom, but after stuffing the shape changed a bit and his legs are not even close to symmetrically placed.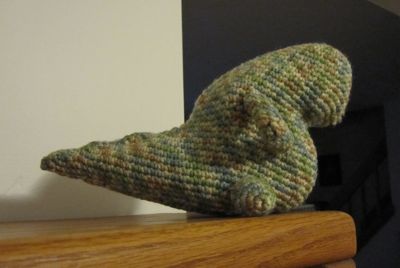 Should you want to take a Grumpasaurus home with you, here is the pattern. See the crochet reference page for abbreviations and pattern conventions. For this I used invisible decrease.